Essential Oils For Pets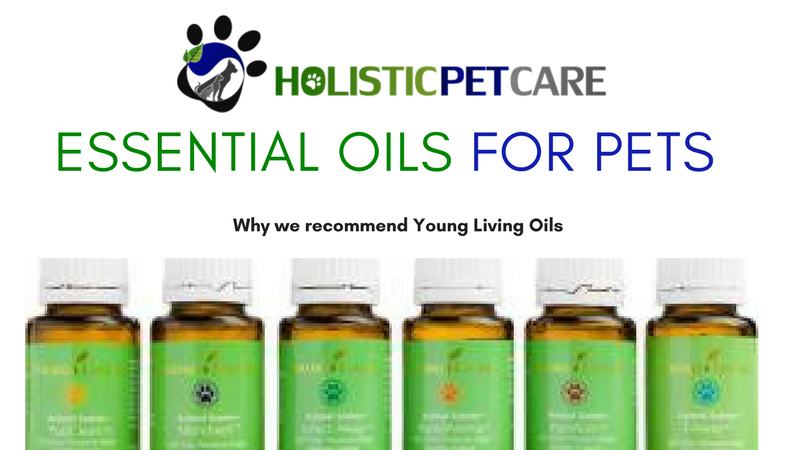 As a longtime holistic skin care specialist and licensed Esthetician since 1983, I have always been interested in aromatherapy. I was certified and trained and loved working with essential oils in my skin care practice, as well as for massage clients. I have been using essential oils with great success for pets and people for many years.
High quality essential oils can help in many capacities with pets, especially dogs. (Less so with cats, more below.) I recommend the Young Living Essential Oils for animals with full assurance that they are safe. I have used many brands over the years, but have come back to Young Living because of their purity for both dogs and cats.
(I also want to mention that selling essential oils or anything through MLM is not my 'thing' or interest here on this website- but I do feel for pets it is of utmost importance to only use the best EO's on the market today. So I do sell a few Young Living oils for pets here and use them in my own blends- If you want to get them yourself at wholesale please do that-scroll down to link and join YL)
I am all about raising the vibration of the whole being into a 'High Vibe' state. These essential oils are wonderful for enhancing the immune system and raising the frequency of the body.
Pets all have their own vibratory resonance and frequency level. If they are diseased, stressed or not fed a species-appropriate diet they can have a lower level of frequency.
Our entire world is vibration, frequency. Basically everything is energetics. All that we come into contact with has its own energy signature. The entire animal kingdom, our pets, each individual human, plants, minerals even differing places and things all have a frequency that is vibrating energy.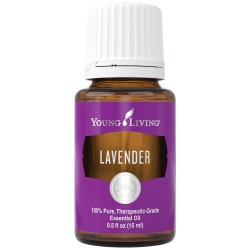 This energy is what is known as 'electromagnetic vibrational frequency'.
This energy system exists within us all of us. It is surrounding the bodies of our dogs and cats. It has been known in eastern scientific systems for centuries. Often known as Chi or Prana, it is the basis of acupuncture which uses it to unblock inner energetic pathways.
High-grade pure essential oils have the highest vibration and healing frequencies of anything else on the planet. They penetrate into these energy pathways and do an an amazing job of unblocking and raising the energetics of the pet or being they come in contact with.
So this is why essential oils for pets can
quickly raise that vibratory rate.
A higher frequency can raise a lower vibration due to the 'principle of entrainment' – the propensity for two types of energies to be raised to the level of the other where they vibrate in harmony as one. This is exactly how the higher frequency of essential oils can raise the electromagnetic frequency within your pet's body.
Sometimes raising the vibration faster raises the emotional frequency and the level of physical well-being simultaneously.
Environmental toxins, pollutants, 'bad vibes', low-end food all lower the pet's frequency. Commercial kibble and canned dog and cat foods having a lower vibration and frequency: about zero.
Because essential oils are lipid-soluble, they can be quickly transported into cells through the cell membrane and help very effectively when nothing else seems to be effective.
These precious oils are distilled from plants. Each plant, too, has its own unique energetics. Real essential oils have a very different bacterial resistance than synthetic drugs.
As I mentioned already, I have tried many brands of essential oils over the years and have returned to Young Living Oils, inspired by the purity of the therapeutic grade they sell, which I feel is safest to use on pets. Many aromatherapy oils you can purchase online or at healthy food stores are designated by law as "perfume grade." While the label says "100% pure" they can have additives and/or fixatives and extenders, and other ingredients that are toxic to dogs and especially to cats.
These typical store bought oils should not be used on pets and can actually be dangerous to use on dogs and never on cats.
If you are not sure as to the quality of the essential oils that you already have or are considering purchasing, it is best just not to use it. If it says on the label "for aromatic use only," it's definitely safer not use it on your dog or cat, or yourself.
PLEASE NOTE: The bottom line is this: It is of the imperative for High Vibe, optimal health for your dog or cat that you begin with a foundation of raw food, a species-appropriate diet for your carnivore pets. You must embrace a holistic approach to health care for them as much as you possibly can. If you don't do this all the natural remedies in the world are not going to have their full ability to work effectively. You will never get the desired effect on your pet's long-term well-being without the whole system in place.
Once you start using 'Young Living' essential oils, they will raise the electrical frequencies and work powerfully and synergistically to generate an environment within your pet conducive to the High Vibe state of being that will make them immune to disease.
HOW TO USE ESSENTIAL OILS FOR DOGS AND CATS
Use 3-5 drops and dilute 80-90% in a carrier oil for many concerns, including:
Flea control

Stress, anxiety attacks

Pain: arthritis, after surgery

Wounds and Scars

Strains and Sprains

Skin issues such as hot spots, bacterial or fungal infections

Enhance the immune system
Keep in mind when using essential oils with your dogs and especially on cats: LESS IS MORE.
Use only the highest quality therapeutic grade, 100% pure essential oils, and then DILUTE these oils before using them. (There are some essential oils that can be used undiluted on dogs, but only if you are an experienced user and know what you are doing.)
A good basic recommendation is to add about 3-6 drops of essential oils to a 1 oz. bottle of carrier oil. Use a lesser amount of diluted oils on small dogs and even less on cats, puppies and senior dogs. For big dogs you can use a bit more.
Another good option is to get a high-quality hydrosol, a water-based byproduct produced during the steam distillation process of an essential oil, and use it as a spray.
Essential Oils known to be safe for dogs:
Angelica Root

Basil

Bergamot Black Pepper

Cajeput

Caraway

Cardamom

Carrot Seed

Cedarwood (Atlas)

Chamomile (German)

Chamomile

Cinnamon Leaf

Citronella

Coriander

Cypress

Elemi

Eucalyptus

Fennel (Sweet)

Frankincense

Rose Geranium

Ginger

Grapefruit

Helichrysum

Juniper Berry

Lavender

Lemon

Lemongrass

Mandarin

Marjoram (Sweet)

Melissa

Myrrh

Neroli

Nutmeg

Orange

Palmarosa,

Patchouli

Peppermint

Petitgrain

Melaleuca

Rose

Rosemary

Sandalwood

Spearmint

Spikenard

Tea Tree

Thyme

Valerian

Vanilla

Vetiver

Yarrow

Ylang Ylang
Essential Oils for Cats:
Essential oils for cats is a very debated l topic. Many people are against using oils around cats. However, from what I have learned on the subject it all comes down to the quality of the essential oils. This is another reason I came back to using Young Living again. The oils I recommend have been used for cats with much success.
(We recommend this book 'Essential Oils In Animal Care' for using Young Living oils on pets)
Here are a few of essential oils for cats that are very safe for cat use.
Cedarwood

Lavender

Frankincense

Geranium

Helichrysum


Essential oils for cats need to be very diluted and used sparingly. Use a carrier oil like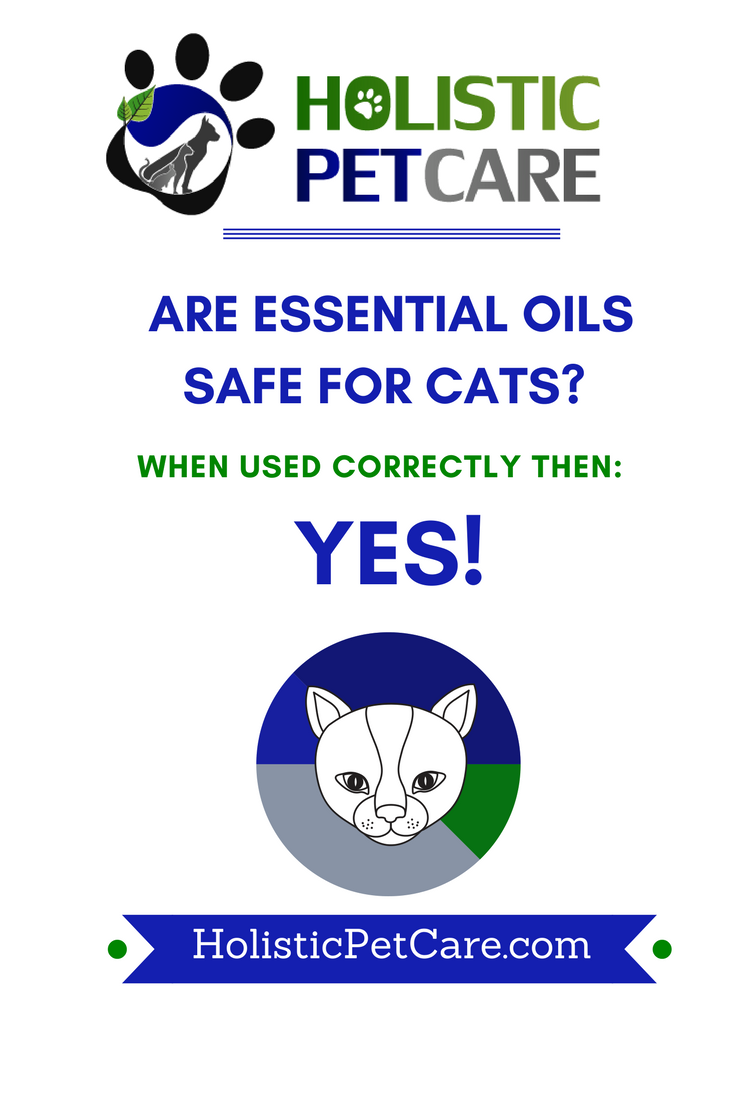 fractionated coconut oil. It is odorless, colorless and no greasy feelings.
Dilute essential oils for felines at least 50 to 1.
One good way to administer EO's to cats is to put a drop of the diluted oil on your hands and gently stroke your cat all over their body. It is the energetics of the oil that they can feel as it merges with the cats vibration. I highly suggest purchasing the book by clicking on it above. There are suggestions of how to use these oils safely on cats.
In spite of the commercial aspect of Young Living being a multi-level company, their EOs, hands down(especially for our 'furry kids') are the best and safest way to go. They are a brand that has set the standard for essential oil purity and authenticity by carefully monitoring the production of their oils through their unique 'Seed to Seal' process. They can be trusted for purity and safety.
"From the time the seed is sourced until the oil is sealed in their bottle, they apply rigorous quality controls to ensure that you are receiving essential oils exactly the way nature intended. These oils are often imitated by other companies, but never duplicated; they are that good!"
Here's How to purchase 'Young Living' high quality, therapeutic grade essential oils:
1) How to get your Young Living Essential Oils- (Yes you have to join to get the discounts!
You pay your one time membership fee of $45.00, then save 24% on oils and toxin free, oil infused products.
You can save even more money with exclusive specials and promotions every month! And you do NOT have to sell oils or own a store to qualify for wholesale pricing.
Essential Rewards: As a member, you are eligible to enroll in the Essential Rewards program and earn as much as 20 percent (20%) of each order in Essential Rewards points that can be redeemed for oils and/or products.
2) Young Living Sell The Best Essential Oils
Because you, your family and your companion animals deserve the best!
From life's little emergencies to long-term health support and restoration, there are oils to support every system of the body.
Just one bottle of essential oil has a myriad of different uses, essential oil's benefits are multifaceted in their properties. However, they all have high vibrational frequencies that will work to harmonize, balance and bring wellness physically, emotionally and spiritually.
As a small animal naturopathic health coach and holistic health practitioner for pets, my focus is on total well being and building a 'High Vibe' life force and powerful immune system in your pet.
A whole health lifestyle for your pets is about maintaining a balanced state of well being between each symbiotic function of the bodily systems to build immunity.
The goal is awakening the body's own core healing life force within using the laws of health directed by nature.
If you would like to join my team or learn even more about essential oils, you can go here to enroll: ENROLL ME IN YOUNG LIVING
my member ID is 12960753
Or you can purchase our pre-diluted Essential Oil blends here: ESSENTIAL OIL BLENDS